Jasmine Barnett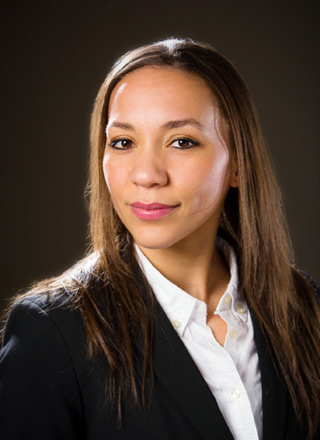 Paralegal Jasmine Barnett joined the Law Offices of Gene R. Moses P.S. in January 2014. Growing up in Lynden, Washington, Jasmine graduated from Seattle Pacific University with a Bachelor of Arts Degree in History. Jasmine has lived/traveled in Spain and Portugal. Jasmine has a Certificate in Paralegal Studies from Whatcom Community College and has worked as a Paralegal in Bellingham and Kirkland, Washington.
Jasmine assists in the preparation and filing of Articles of Incorporation, Certificates of Formation, Bylaws, Operating Agreements, Minutes of Shareholders Meetings, Minutes of Board of Directors Meetings, Minutes of Meetings of Limited Liability Company (LLC) Members, Applications for Authority to Transact Business as a Foreign Corporation and Certificates of Dissolution. Jasmine communicates on a daily basis with Secretary of State's Office and Departments of Commerce throughout the United States to insure our client's registrations and governmental filings are properly processed and maintained.
Jasmine is also known to Corporate and Limited Liability Company bookkeepers, Certified Public Accountants, Chartered Accountants, Controllers and bankers as the "go to" person for copies of corporate legal documents necessary to address their domestic and cross border banking and accounting issues. Jasmine is proactive in making certain that our international clients, their immigration lawyers and their accountants receive copies of corporate legal documents sufficient to document and administer their Cross-Border business activities.