Cross-Border Law
Welcome to the Law Offices of Gene R. Moses P.S., Barkley Law Group
Gene R. Moses is a Bellingham business lawyer and Law Society of British Columbia Foreign Legal Consultant who provides cross-border legal advice to Canadian and international corporations doing business in the USA.
Many of our clients are interested in the formation of U.S. Subsidiaries and other Legal Entities, however we provide a broad range of Business Legal Services.
Formation of corporations, limited liability companies, limited liability partnerships - Legal Services: How We Can Help
Structuring wholly owned subsidiaries - US Subsidiaries and Other Legal Entities
Consultation on governmental registration and compliance issues
Drafting of Articles of Incorporation, Bylaws, Minutes and Operating Agreements
Provision of Washington Resident Agent and Registered Office services for approximately 450 domestic and foreign corporations - Resident Agent and Registered Office
Representation of victims of Serious Personal Injury and Wrongful Death
Consultation on business immigration visas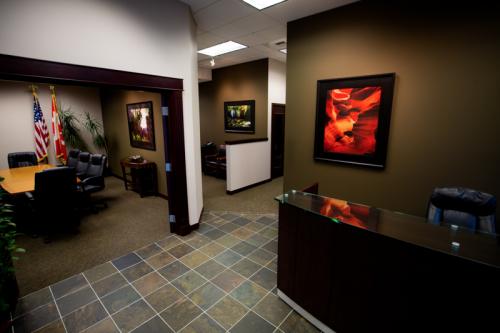 We offer more information about business situations in which our services have proven to be helpful in our Case Studies and Articles.
Common Cross Border Problems and Solutions and Cross Border News.
If you would like to contact our office, click here.